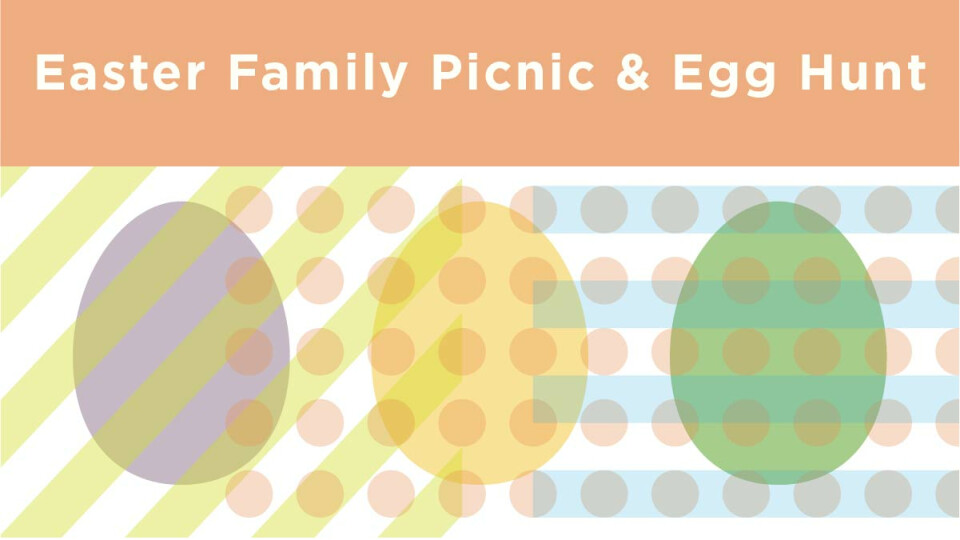 Saturday, March 31, 2018, 10:30 AM - 12:00 PM
Saturday! April 31st. Join us on the front lawn for the CityKids Family Easter Egg Hunt.
Check in and bag decorating begins at 10:30. The egg hunt for children 3 and under will begin at 11:00, and the hunt for childen ages 4 through elementary school will begin at 11:15.
Bring a blanket and a packed picnic lunch for you and your family and join us as we "picnic" together after the egg hunts in the Great Room. Beverages and dessert will be provided.