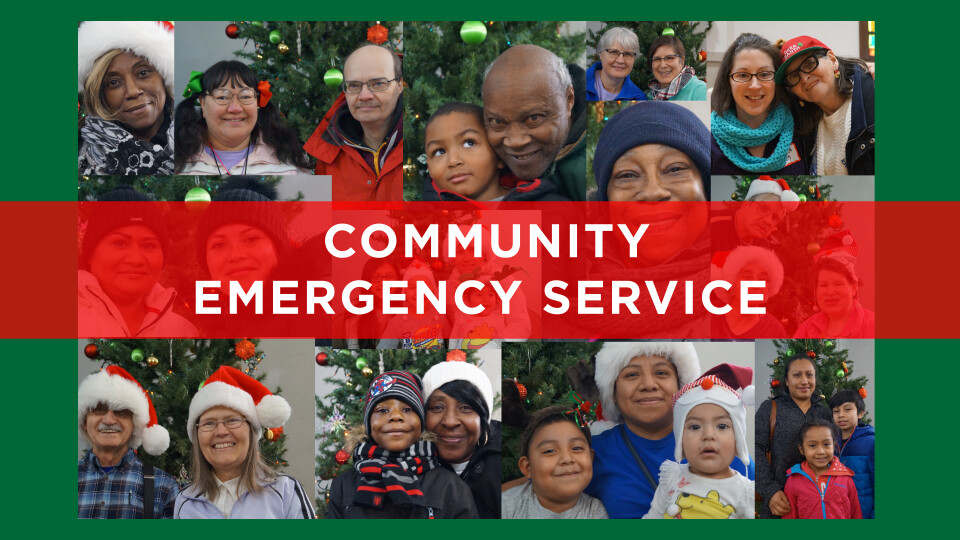 Saturday, December 16, 2017, 10:00 AM - 12:00 PM
Community Emergency Service Christmas Party
For the 5th year, City Church will serve alongside CES to distribute food, clothing and gifts to people in need in south Minneapolis. This is a great opportunity to tangibly share the hope and joy of the season. Here are a few of the ways to get involved:
Fri 12/15 (6-8p) pre-pack groceries and set up room
Sat 12/16 (20 min sets from 10-noon) play Christmas carols on the CES piano or your own instrument
Sat 12/16 (1 hr shifts, 10-noon) lead children's craft/stories (Spanish language useful)
Sat 12/16 (10-12) greeters, food, clothing, gift tables
Sat 12/16 (10-12) teams of 2 drivers to assist people in getting food & gifts to their home.
If interested, contact Kara with the job you would be interested in doing.